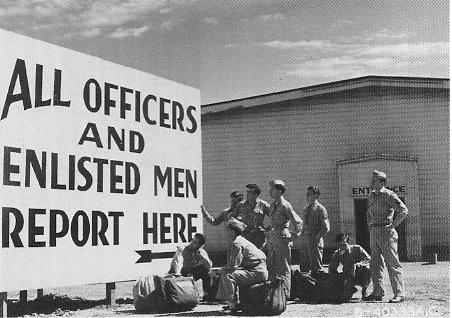 Membership
We have over 1,500 members who have served with the 317th from World War II up to the present.
Our membership is opened to all 317th veterans that have served in or under the 317th TCW/317th AG, including veterans of the 39th TCS, 40th TCS and 41st TCS. Widows, sons and daughters of 317th veterans are also welcomed to join. If you are interested in registering, please fill out the form below and we will send you a membership brochure:
---
*** Attention 41st Airlift Squadron Veterans***
Although the 41st has not been attached to the 317th since1993, you are still eligible to join.--- Once a BlackCat, Always a BlackCat.---
---
***Attention Evreux Alumni Members***
The 317th Veterans Group has always enjoyed a close relationship with the Evreux Alumni and our combined groups have attended several of the reunions hosted by the French Air Force at Evreux. We have extended an open invitation to all Evreux Alumni members to join our group and attend our reunions.
---
To Join our 317th Troop Carrier/ Airlift Veterans Group
Fill out the form below and click the submit button.
---
If you have any other questions, please e-mail the webmaster at jimt0708@aol.com .