Evreux 2012 Photos: page 1
Ceremony at the Memorial Rededication in the Ecouves National Forest
The Ceremony marked the 50th Anniversary of the crash of a USAF C-130 based at Evreux Air Base
The memorial located at the crash site in the forest lists the names of the crew and passengers that perished on March 8, 1962.
---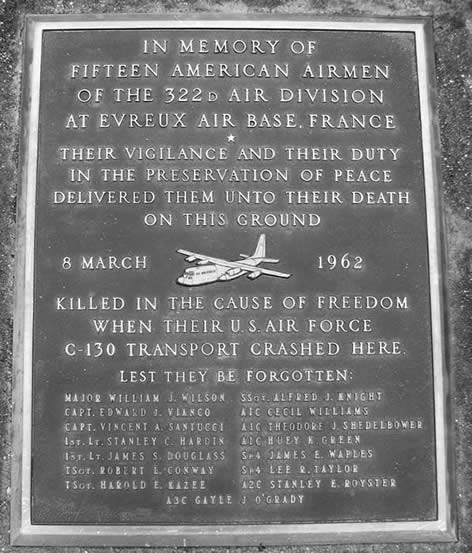 French Air Force Honor Guard at the Memorial
---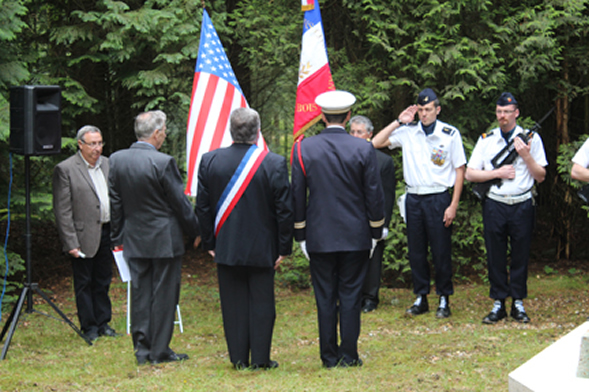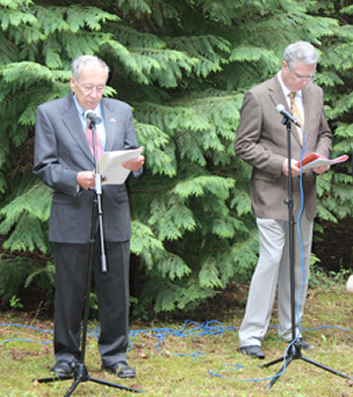 Review of the Honor Guard 317th Veterans Group President, Bill Lloyd (L)
Reunion Chairman, Patrice Le Mao Col. FAF (Ret.)
---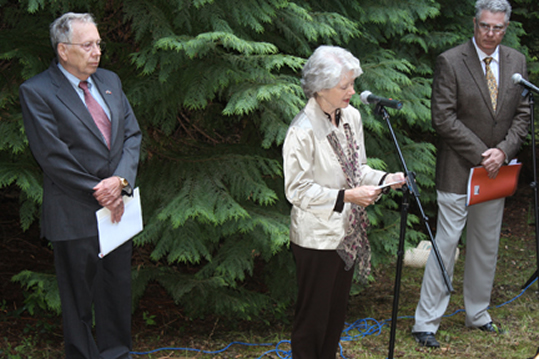 Patricia McRae, daughter of Major William J. Wilson, Jr. Family members laying the 317th Veterans Group Wreath.
Steve Hardin, Patricia McRae, Jo Lynn Hardin-Vaughan
" 317th Veterans Group, Gone But Not Forgotten" was on the ribbon
---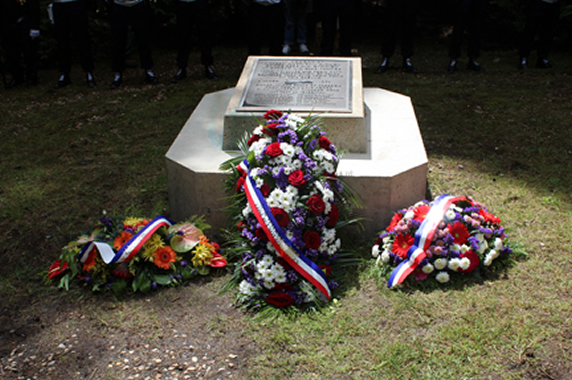 Lt. Col. Termeniere laying the wreath from the French AF at Evreux AB. Wreath on the right is from the town of St. Nicolas des Bois
---