The photos on this page were submitted by WWII 46th TCS Veteran Chester Kanach

Chester left Okinawa in December of 1945, after the war ended
and sailed for California aboard the USS Rutland. The trip took
seventeen days. He is pictured below on the deck of the ship.
Chester recalls catching fish in an unusual way while serving on the islands.
Explosives were used to stun the fish and the men picked them from the water as they floated to the
top. This photo was taken in Oct. 1945.
---
Squadron C-47 Aircraft parked at an unknown airstrip in the Pacific.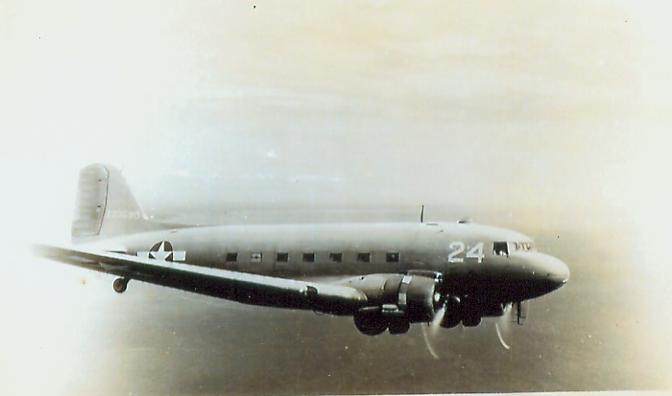 ---
Chester Kanach has been the flag bearer at ceremonies at both the WWII memorial and the Australian Embassy in Washington DC