2008 Reunion
May 1 - 4, 2008
Abilene, Texas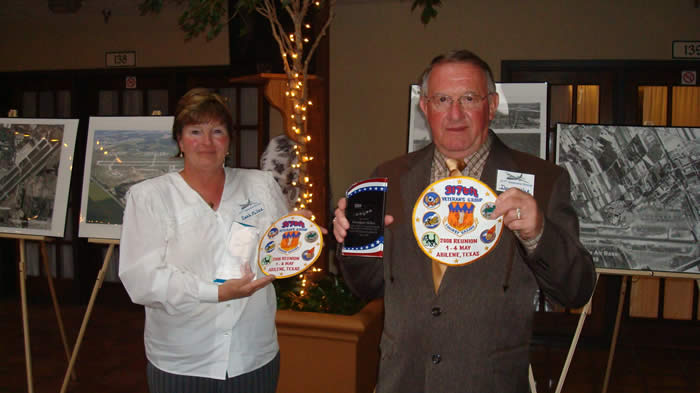 Barb and Doug Miller 2008 Abilene Reunion Chairpersons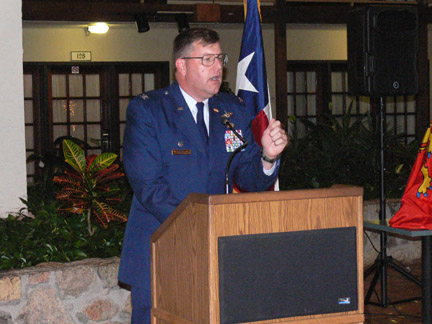 Col. Bernard Mater 317th Airlift Group Commander
Honored Guests Patrice and Annie Le Mao
Both retired French Air Force Colonels.
Patrice is President of the Evreux Veterans Association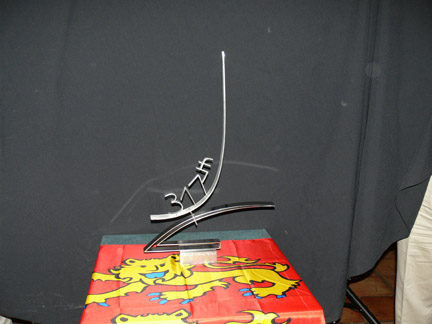 Also present at the reunion was renown French sculptor Jean Zabukovec
He presented the 317th Airlift Group commander with this wonderful handcrafted work of art and a Normandy Flag.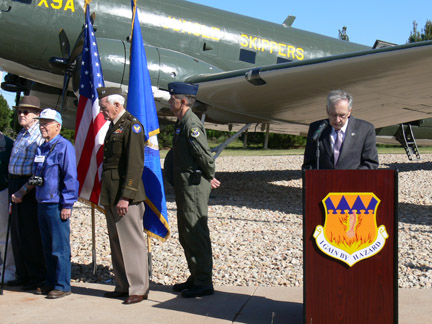 317th Veterans Group President Bill Lloyd dedicated a plaque honoring the 317th WWII Jungle Skippers.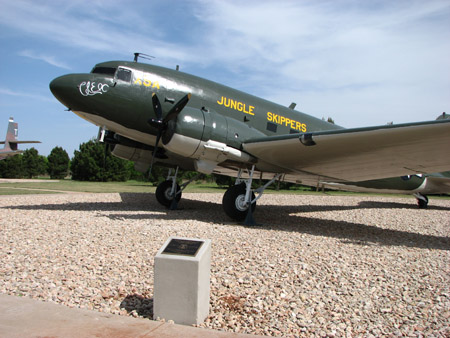 The 317th Airlift Group at Dyess AFB painted their C-47 on display in their memorial park in Jungle Skipper colors.