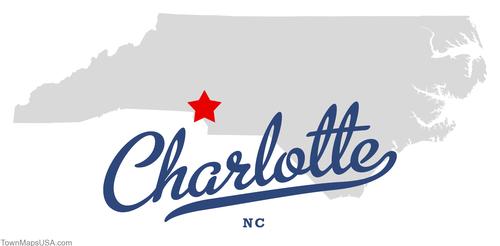 2017 Charlotte, North Carolina Reunion
Thursday, September 14th through Sunday, Sept. 17th
This year's reunion will be held at the Holiday Inn Charlotte Airport located at 2707 Little Rock Road, Charlotte, North Carolina. The hotel offers free shuttle service to and from the Charlotte Airport. We have secured a discounted room rate of $99.00 plus tax per night. Our group rate includes a free hot breakfast for each day of your stay. The $99.00 rate is also good 3 days before and after the reunion dates. Please make your reservations early, as we have a limited block of rooms set aside for our group. Our discounted room block will be held until 30 days before the reunion, after that date reservations will be based on room availability. So please be sure to reserve your room early. Should you have to cancel your reservations you may do so without penalty, if you notify the hotel 24 hours before the date of your reservation. You can make your reservations from the hotel link below or you can call the hotel at 704-394-4301 . If you call the hotel be sure to tell them you are with the 317th Veterans Group to receive the discounted room rate. Handicap rooms are available at the same discounted rate as our other rooms. If you have need of a handicap room or have any difficulties with your reservations you can contact the hotel sales manager, Carrie Hubregsen at 704-972-3254.
We will follow our usual Thursday through Sunday reunion schedule. Our hospitality room will be open all reunion days. We will have refreshments available. Jim Gregory will have his store open with squadron and 317th Veterans Group hats, shirts, patches and other items for sale. There will also be 317th photos and historic memorabilia on display. Dress casual with comfortable walking shoes for all events with the exception of our Saturday evening Banquet where a jacket and tie is the recommended attire.

Here is our 2017 reunion schedule:
Thursday, Sept. 14: Be sure to check in with us at our welcome table in the hospitality room after you register at the hotel, the room will be open from morning to evening. We will host a 7:00 PM meeting in this room to go over the reunion schedule and events. We will answer any questions you may have regarding our reunion events. If you use Thursday as a travel day be sure to arrive in time for this important meeting, as there may be last minute schedule changes. This same evening Mr. Eddie Ide, from the Berlin Airlift Association will give a talk about this historic airlift that the 317th took part in.

Friday, Sept.15: Tour buses will arrive at the hotel at 9:00 AM for a visit with the North Carolina Air National Guard. We will spend a few hours with the Airmen of the 145th Airlift Wing and their C-130H aircraft. There is a possibility the 317th Airlift Group might have a C-130J there as well. We will have lunch with the Airmen and then visit the Carolina Aviation Museum. There are lots of interesting exibits here including the Airbus A320 that Captain Sully Sullenberger set down on the Hudson River after a bird strike took out both his engines. This "Miracle on the Hudson" exhibit features the entire aircraft just as it was when they pulled it from the Hudson River. The bird strikes are clearly visible. Tom Hanks stared in a recent movie about this event. We will return to the hotel at 3:30 PM
In the evening (7:00 to 9:00 PM) we will host a wine and cheese get-together in our hotel hospitality room.
Saturday, Sept.. 16:
We are looking into some plans for Saturday morning and will let you know how they progress.
Saturday evening 5:30 PM Our banquet room will be open for seating. Our program will start promptly at 6 PM including a guest speaker, with a 7:00 PM Buffet Dinner, and a very special after dinner entertainer.

Sunday, Sept:17: Farewell Breakfast 8 till 10 AM Join us in the hotel dining area as we say our good byes to our friends both old and new.

There is so much more to see and do in and around the Charlotte area, if you're able to come early or stay later you can enjoy visiting them. We will post links to these other attractions on our web site reunion page or you can also visit their web site at http://www.charlottesgotalot.com/
I hope you will come on out to this reunion and enjoy all the interesting places that Charlotte has to offer. Please remember to make your hotel reservations early.
Hotel Reservation Link

To make your reservations on line follow these instructions.
When you click on the "Click Here" button the hotel website will come up on your screen.
Next click on the "Book Now" button in the upper right corner of the screen.
Then set your check in and check out dates.
click on"check availability"
on the next screen set the number of people that will occupy the room.
leave the best available rate setting where it is.
Click on "check availability" again.
on the next screen. select your room preference.
Our room block is for a King or 2 Queens.
Be sure your room price comes up as $99.00 before booking
Click on your room selection to book and enter in the requested information.
Click Here for Hotel Reservations
Here are a few links to some of the area attractions and the Charlotte Airport.
Charlotte Airport Link
NASCAR Hall of Fame
Billy Graham Library